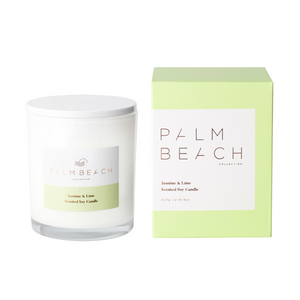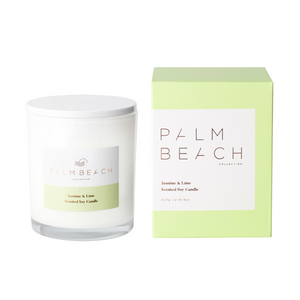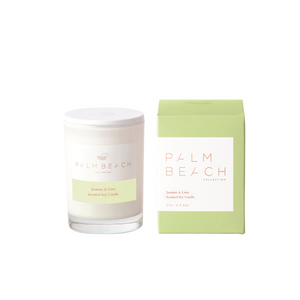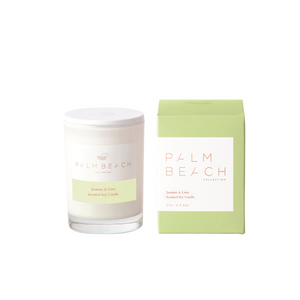 On Sale
Palm Beach Jasmine and Lime Candle
A classic fragrance, Palm Beach's Jasmine and Lime Candle features notes of citrus, rosewood, jasmine and vanilla in this gorgeous, summery scent. Close you eyes sit back, and let this distinct fragrance take you to warm days.
Fragrance Description
Contains Lime Essential Oil, Orange Essential Oil, Cyprus Essential oil

Do not burn for more than 3 hours at a time.
90g | up to 25 hours burn time
420g | up to 80 hours burn time