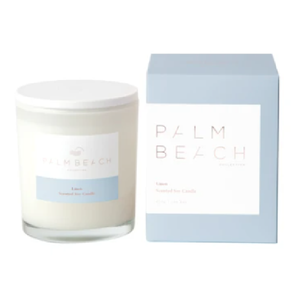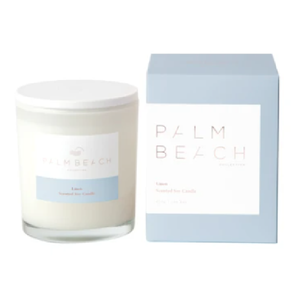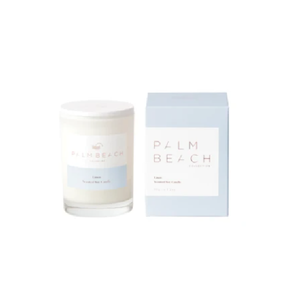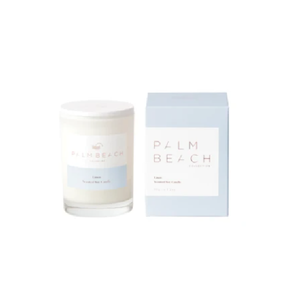 On Sale
Palm Beach Linen Candle
There's no better feeling than the smell of crisp fresh linen, so we captured it for you. Linen is a subtle, fresh fragrance with refreshing top notes of ozonic (think mountain or sea breeze), the softness of jasmine and woody undertones. 
Fragrance Description
Top: Ozonic, Waterflowers, Peach, Hyacinth
Heart: Floral, Jasmine, Freesia, Ylang-Ylang, Rose
Base: Cedarwood, Musk, Cedarwood, Wood
Do not burn for more than 3 hours at a time.
90g | up to 25 hours burn time
420g | up to 80 hours burn time