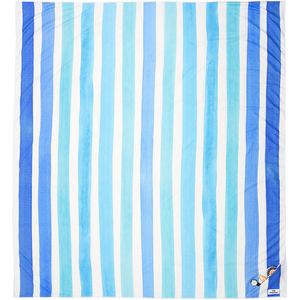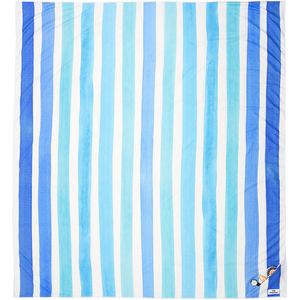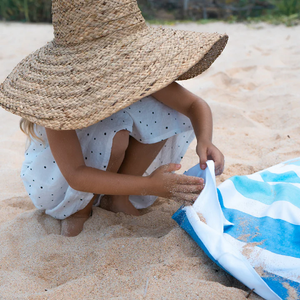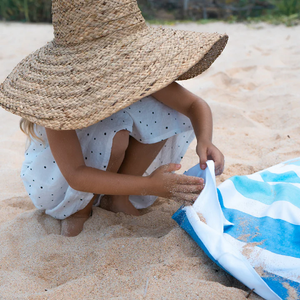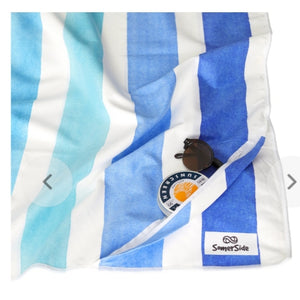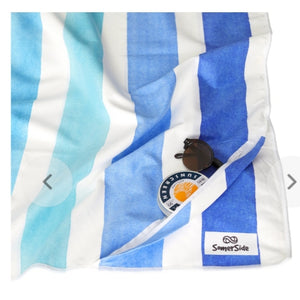 On Sale
Somerside Bondi Blue - Quick Dry XXL Beach Towel/Blanket
X X Large Size: 180cm x 200cm (Perfect family size beach towel).
Made from 85% recycled plastic bottles to help the planet
Dries 4 x faster than a regular cotton towel for multiple use
Sand-free, leave those sand castles at the beach
Absorbs more than double it's weight and wicks moisture off your skin
Lightweight (Large is 350g and XL is 650g) & compacts to the size of a water bottle
Stylish double sided design to make heads turn
Soft against your skin
Hidden zip-pocket to hide your valuables
Odour resistant for less washing and less hassle
Hanging hook so you can hang it anywhere
SomerSide towels are all made from 85% post-consumer plastic bottles. Recycled plastic bottles are transformed into polyester fabric to be used to create our amazing towels. It takes 8 to 14 plastic bottles to make one SomerSide towel, ultimately preventing these plastic bottles from ending up in landfills or our oceans. 
Transforming plastic bottles into such a functional and technologically advanced fabric is an innovative process. Firstly the bottles are collected from recycling centres. The lids and labels are removed before the bottles are washed. The bottles are shredded in flakes, which are melted down and extruded as fibres. These fibres are combined with 15% Polyamide to bring you the softness of the Somerside Towels.