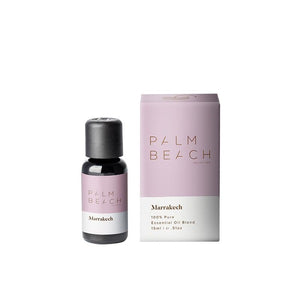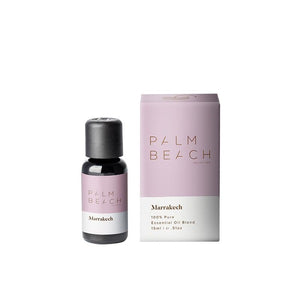 On Sale
Palm Beach Essential Oil - Marrakech
Inspired by European seaside towns and nomadic life, take your senses to far away places with our Marrakech Essential Oil blend. This organic mix of Sweet Orange, Ylang Ylang, Cardamom, Patchouli, Bergamot, Jasmine, Rose Maroc, Clove and Sandalwood will refresh, destress and relax while aiding digestion and soothing dry or irritated skin.
Harmonize your soul and let your senses carry you away.
100% Pure Essential Oil, Blended in Australia.
Oils are for use in our Electronic Diffuser or Oil Burners. Add 2-8 drops to water in your Diffuser.