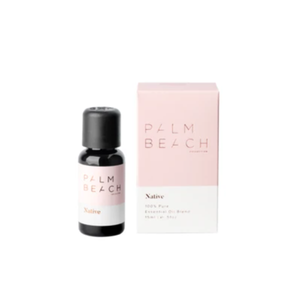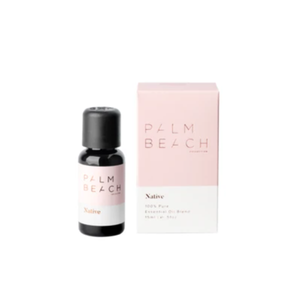 On Sale
Palm Beach Essential Oil - Native
When we say "Australian bush" what comes to mind? Lemon myrtle, eucalyptus, bergamot and Australian sandalwood oils come together in this blend that's iconically native. Relieve your stress, clear your mind and calm your skin with this gentle, refreshing and nostalgic essential oil blend.

100% Pure Essential Oil, Blended in Australia.
Add 2-8 drops to water un your Diffuser.