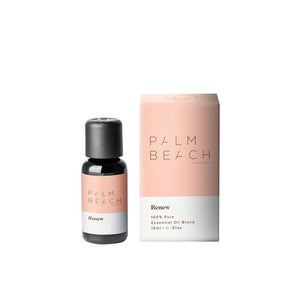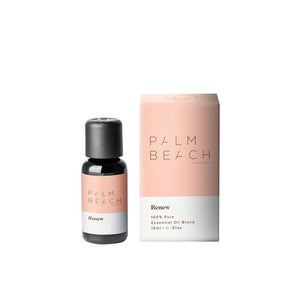 On Sale
Palm Beach Essential Oil - Renew
You know that "not quite yourself" feeling? is your skin looking a bit lackluster? Has your wellbeing been left a bit to the wayside? Our Renew Essential Oil blend will knock it out in one go. With a mix of Eucalyptus, Lemongrass, Rosanna and Peppermint oils, you'll be left energised, focused and decongested with clear, bright skin.
100% Pure Essential Oil, Blended in Australia.
Oils are for use in our Electronic Diffuser or Oil Burners. Add 2-8 drops to water in your Diffuser.